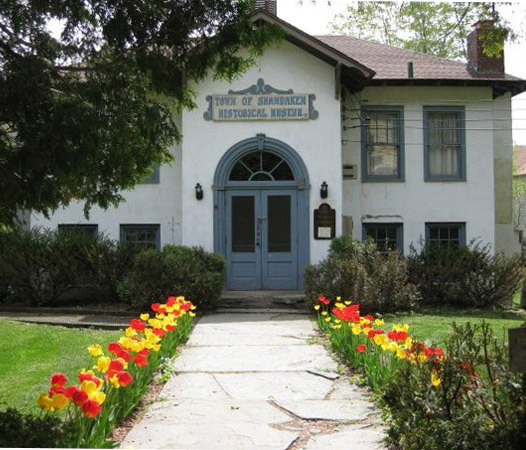 The Shandaken Historical Museum began as the second school house of Pine Hill, District #10. There were two school rooms on the second floor. Where the office of the museum is now located was the library. The two school rooms were divided by a cloak room used by both rooms. The room to the right was used by the upper grades. When they started to send high school children to Fleischmanns High School their room was closed. The large room on the left them housed grades 1-8. Downstairs was the gym. On the west end was a stage that folded up against the wall. The stage was used for recitals and at Christmas time, a play was put on for the whole town. For most of the year it was the gym, the favorite sport was basketball.
The old school could tell some pretty good tales. It has housed a coat factory, a furniture stripping business, a community center, as a village building it held Boy Scout meetings, Red Cross gatherings as well as free vaccination clinics and is now the Town of Shandaken Historical Museum.
Programs of interest to Shandaken Township residents and tourists are frequently offered by the Museum.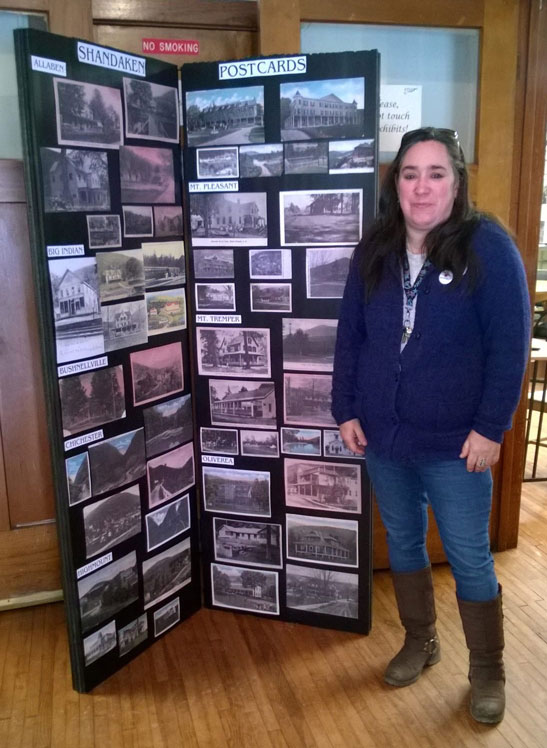 The Director of the Shandaken Historical Museum is also a local resident. Daughter of Robert Myers and Joann Sandt, the Myers family can trace their roots back to the 1700's and still be living in the Catskills. Her mother is Native American whose own mother grew up on a reservation in Canada. A graduate of the Onteora Central School District, after college she went into health care. Now with her children also complete in their O.C.S. education, she has spent the last eight years studying Shandaken's history and sharing through guided tours with our visitors.